Cast your vote for the 2014 KCR! Awards!
The Kids' Comics Revolution podcast is pleased to announce the nominees for the second annual KCR! Awards, and we're asking kids everywhere to vote for the winners!
KCR! hosts Dave Roman and Jerzy Drozd have teamed up with Chris Duffy (Nickelodeon Magazine) and the Ann Arbor District Library to honor some of the best kids' comics to come out in 2013.
Here's how you can vote (only kids, please!):
Winners will be announced June 22nd at a special ceremony at the conclusion of Kids Read Comics in Ann Arbor, Michigan!
And here's a printable PDF ballot for distributing at your school or library! Just be sure to send them in before June 10, 2014!
(click the image to download the PDF)


The Kids' Comics Revolution Awards 2013 Ceremony, held during the Kids Read Comics Celebration.

2013 KCR! Award Winner George O'Connor expresses his excitement over his trophy.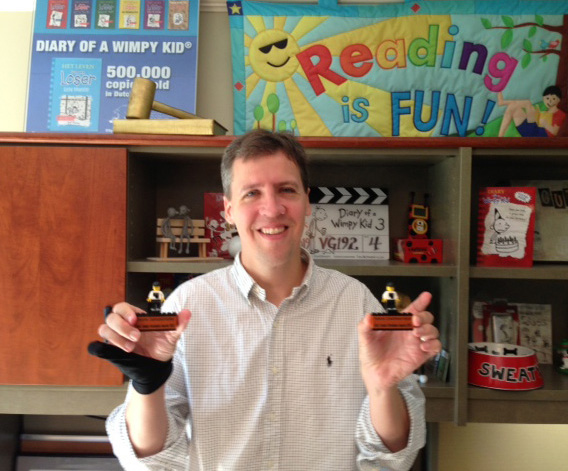 Diary of a Wimpy Kid author Jeff Kinney with his awards for Favorite Cartoonist/Author and Favorite Comic/Novel Hybrid.
Tweet